Please see the obituary below for information regarding the passing of Nancy M. Dykers. A memorial service will be held at Byrd Presbyterian Church, 2229 Dogtown Road in Goochland, Friday, September 8 at 11:00 a.m. In lieu of flowers, remembrances may be sent to GoochlandCares.org.
REMEMBERING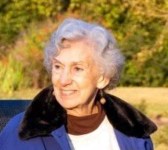 April 19, 1930 – September 4, 2023
Visit the full obituary for Nancy Marler Dykers to view service dates and times, leave a condolence message or share a memory.
Ways to remember your loved one
Express your sympathy with flowers
Honor the memory of a beautiful life with a thoughtful gift, basket or floral arrangement. Let grieving loved ones know you are thinking about them and caring for them in their grief.
ABOUT US | CONTACT US | CAREERS | PRIVACY & POLICY | TERMS OF SERVICE | ACCESSIBILITY
© 2023 SCI SHARED RESOURCES, LLC, ALL RIGHTS RESERVED
This email is provided as a service of SCI Shared Resources, LLC. The Dignity Memorial® network of funeral and cemetery providers includes affiliates of Service Corporation International, 1929 Allen Parkway, Houston, Texas. Find a Dignity Memorial provider near you. Offerings vary by location.